Here are a couple of eBooks currently on my reading list, some of which I will soon be reviewing for you here on the blog! 


Full review coming soon!

written by Mystie Winckler of Simplified Pantry and Simply Convivial

Feed your family simply, healthfully, and frugally

Encourages homestyle cooking using basic ingredients

Enables anyone to transition toward home-prepared, real, whole foods cooking

Plan dinner with less thinking

Makes meal planning, grocery shopping, and dinner making much simpler

You can download a sample and also see a full list of all the included recipes

Guideline-style recipes (most recipes include multiple variations in the types of spices or sauces you use)

There is also a gluten-free, dairy-free edition available

30 pages
Simple Strategies for Igniting and Nurturing that Creative Spark
written by Jillian Riley of A Mom With a Lesson Plan

The book covers topics such as what is creativity?, why is creativity important?, preparing a creative environment, putting together your play space, setting up a creative art area, language that inspires and nurtures creativity, and much more!
52 Kids Gardening Activities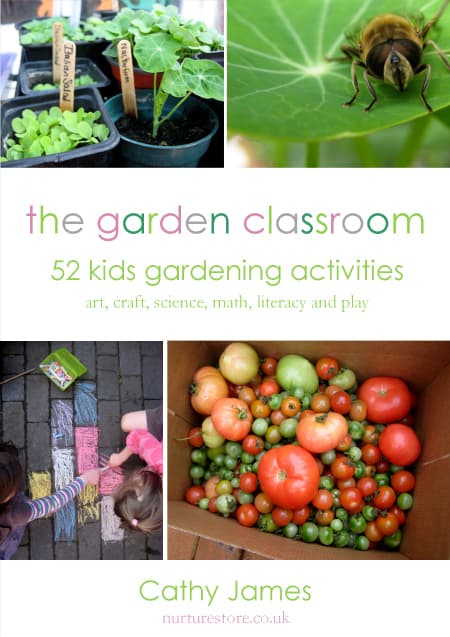 written by Cathy James of NurtureStore

includes 52 art, crafts, science, math, literacy, and play activities for a whole year's worth of garden-based projects to enjoy with your children

suitable for children ages 2-10
Full review coming soon!

Lots of different ebooks available — some include Butterflies Flutter By, Captivating Clouds, Delightful Deciduous Trees, Frogs and Toads, Fungus Among Us, Hard as a Rock, Remarkable Rain, and many more!

Nature study units for use with nature walks

Written with the 1st-8th grader in mind

There are also holiday mini-studies (Christmas/Advent and Easter), and a seasonal book written for preschoolers and kindergarten aged children, Nature by the Season – Winter (with more to come!)
The Happy Mommy Handbook:
The Ultimate How-To Guide on Keeping Your Toddlers and Preschoolers Busy, Out of Trouble, and Motivated to Learn
by Katie Norris (a mom) and Susan Case (a teacher)

the title pretty much says it all for this one!! 🙂

also available in paperback

Luke's picture is in this one reading a Peter Rabbit book!
Have you read any of these?
Thoughts?  Opinions?
This post may contain affiliate links.