For more fun kids' activities from In Lieu of Preschool,  
You will find my FREE printables in my Teachers Pay Teachers store. 


5 More Sets of FREE Printables:
Here are direct links to ALL the great FREE printables for Set 1, Book 4 – Mac by my fellow blogging teammates:
What are BOB Books and where do I get them?
In my opinion as a reading teacher and as a parent, 
BOB Books
 are simply the best phonics books for beginning readers out there today!!  You can often find them at the library.  If you want to purchase your own set, you can find them at most bookstores and online.  Costco also has them on occasion and sells them in collections equal to 1-1/2 sets; the books are a larger 8″ x 8″ size instead of the regular 4″ x 4″.  
You can click this link or the image below to see the books at Barnes & Noble.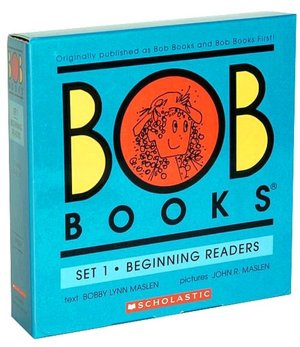 Want to know more about BOB Books or my printables?
What are users saying about my FREE printables?
"My daughter turned 6 last week, so I got her the first set of Bob Books for her birthday.  We are using your printables with the books.  The books and printables have been great for her.  She is doing so well with them.  She is reading so much better now.  Thanks for your resources!"
"Your worksheets are awesome!  I bought the first set of books just so we could use your printables.  Can't wait for your next set!  Thank you!!  Oh and most importantly, my 4 year old is having FUN learning from them!!"
"This is a really awesome resource for both parents and teachers!  Thank you!"
"Awesome packet of activities.  My son will love the hands-on play dough mats.  Thanks for sharing!"
"Fabulous!"
Did you miss something?
Visit my 
BOB Books tab
 at the top of the blog 
or by clicking here
 to see links and a schedule for all the books!
Our BOB Books Pinterest Board:
We have a 
BOB Books Pinterest board
 you can follow to keep up with all the great resources that are being shared.  We really hope these printables will be useful to parents, teachers, homeschoolers, tutors, and more!!  
There's an APP for that!
In addition to the book and now the printables, there are also BOB Book Apps for iPhone / iPod Touch and iPad available in the Apple iTunes store.  
The images are clickable and are affiliate links.  If you shop through these links, your price will be the same but my family will gratefully receive a small portion of the proceeds.
Stay Tuned for More FREE BOB Books Printables:
Set 1, Book 5: Dot and Mit
Coming November 26th, 2012
Disclosure:  My printables are NOT affiliated with BOB Books or the BOB Books brand.  BOB Books Logo used with permission.  Some links included in this post are affiliate links through Barnes & Noble and Apple/iTunes.  If you purchase BOB Books or BOB apps through these links, your price will be the same, but our family will gratefully receive a small portion of the proceeds.
This post may contain affiliate links.