We are going to the beach for a week, starting tomorrow!  The kids and I can hardly wait.  Luke has been asking about it all week.
To help him get an idea of time and what's going on (and to save my patience so he won't ask a million times if it's time to go yet), he has a calendar in his room.  I think it's from a Tractor Supply store; nothing fancy, but he does love the tractor pics!  We update it at night before he goes to sleep.
We simply write any events and add a little picture to help him remember what the words say since he can't read yet.  We mark off the day that has passed and count the number of days to any events.  It is remarkable how much it helps him!  I get a lot fewer repetitive questions and I can tell he is better understanding time.  He'll say things like "after we go to bed and wake up, then we'll go to the beach." 🙂
The trip we'll be taking this time is only a couple of hours long, so it won't be too bad, but while I was jotting down some things to pack today, I thought I'd share a few of our "long-car-trip" favorite things:


*teeny board books — like the kind you get w/the Chick-Fil-A "under 3's" kid meal
*Find It Games — there are lots of versions–we have Kids, Original, and Sports; it's kind of like an I Spy cylinder
*a Magic Treehouse book (or other chapter book) — L&L like to listen to a long book in the car; these are great because they don't have a lot of pictures, so I can read it in the front seat to them in the back seat without them needing to see the book very often.
*Books on Tape/CD — you can even find these at the library!
*sticker sheets — be sure the stickers aren't the kind that can never be removed once stuck someplace, but for the most part we've found they peel off of things they shouldn't be on quite easily.  L&L love peeling them off and sticking them onto their clothes and themselves.  It keeps them busy for a remarkable amount of time and it's great fine motor practice!  We picked up a couple of small sticker book packs today at A.C. Moore for $1/each.
*Hotwheels or Matchbox Cars — give Luke a couple of cars, and he'll entertain himself for quite awhile.  Lilah tends to prefer a doll to hold or she likes a small animal that is safe to chew on
*Flashcards — shape, color, number, letter; sometimes (but not always) Luke likes for me to hold up a card for him to tell me what's on it; I try to keep some in the side of my door for when he's in the mood; these can be homemade or store bought; you can often find these at Dollar Tree or in the $1 section at Target
*Travel doodle pro (okay, we actually only have a full-size one and have never traveled with it, but I think both kids would love it!!)
*CDs or Ipods with kids music — this is a great time to practice nursery rhymes!!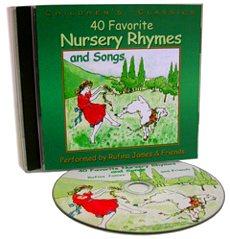 *Leapfrog Tag or Tag Junior – if you don't mind a little noise (the TAG actually has a headphone jack), the kids can read books on their own with their Tag readers (Luke especially LOVES his Tag!)
*finger or hand puppets — I love the ones by Folkmanis!!
*lacing activities like this one from Melissa and Doug — for L&L I tie a knot in one end of the string and get it started for them; you can also make these at home using thick paper or cardboard and a hole puncher — if you have a laminator, that'll help it last longer, too.
And here are some of our favorite things for one of our favorite places — THE BEACH!!!
*a sun tent for littles (pop-up) — we found ours like new on craigslist for $10; L&L like climbing in and out of it, napping in it (if they have to!!), and it's also great for throwing all their toys into and zipping up when we want to go for a walk
*Sprig sand trucks — We have 3 but I could only find links to two: dump truck, front loader, and a digger; We've had ours for over a year now and they still look like new despite being played with LOTS; Luke loves that they really work and are heavy duty; I love that they're eco-friendly 🙂
*Green Toys Sand Play set — It's a bucket, 2 sand tools, and a sandcastle mold; the difference between this and most other sand toys — this set will last; our other sand buckets turn brittle and break after a year; we've had this set for over a year and it still looks amazing; super sturdy!
*Bilibo minis — These are great for scooping sand, water, or just otherwise playing with imaginatively; there's a large version, too
Ok, that's it for the next week!  Don't forget about us while we're gone!!
This post may contain affiliate links.