We started Raising Rock Stars Preschool today and I am so excited about it!  It's a FREE printable program created by Carisa on the 1+1+1=1 blog.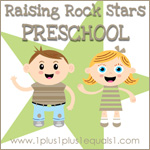 The program is based around the book My ABC Bible Verses and it incorporates a weekly Bible verse to memorize and apply, as well as other preschool skills like learning letters, colors, numbers, and sight words.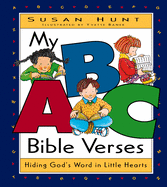 We are following Carisa's suggested order of lessons, so we started with the letter "Ll" lesson pack.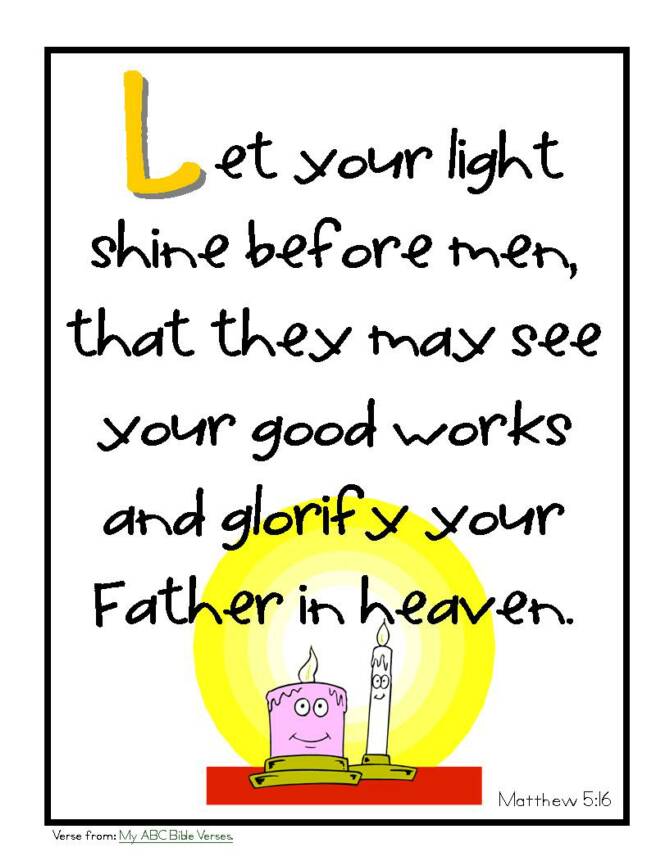 Last night, I printed the materials we needed and created my foam board.  


I used 3 sheet protectors (I cut off the holes) to hold our verse, life application, and song pages.  For the key cards (the letter, number, sight word, and verse of the week), I laminated closed envelopes and then cut off one end.  These became pockets which will hold past weeks' key cards for review as well as our current week's popsicle stick props.  The large pocket I made by laminating a manila envelope and cutting off the top.  It will hold other pieces, like our easy reader for the week.


I plan to do RRSP with the kids when we come downstairs in the morning, before eating breakfast.  Our kitchen has a "breakfast extension" which provides lots of light as well as room for our kitchen table, the kids' table, and an easel.  I have the foam board with all our RRSP materials propped on the easel.  It's easy to move so that the kids can use the easel for their felt board play, too, if they want.  I like that the RRSP board is out in the open where they will see it throughout their day, but easy to put away if I need to.




We started this morning by reading our Bible verse for the week, talking about the life applications of the verse, and singing "This Little Light of Mine."  L&L loved holding the popsicle stick lights as they sang!  We don't have the book My ABC Bible Verses yet (though I ordered it from Amazon last night with 2 day shipping!), so instead we read a book on creation that I found at Dollar General for $1.  




I actually bought quite a few different Bible Rhyme Story Time books at Dollar General for $1, and I'm pretty surprised at how good they are!  I chose this book because the Creation story also talks about light, so it fit in well with our lesson.  Our My ABC Bible Verses should be here at least by Wednesday!


After that, we talked about our key cards for the week.  Our letter this week is Ll.  Our color is yellow.  Our sight word is "see" which is also one of Luke's Unit 1 You Can Read sight words this week!  After the key cards, we read our easy reader, "I see," which helps to reinforce the sight word, color, number, and letter of the week.  We read it twice with L&L joining in with me for the 2nd read. 🙂


I plan to follow the sample lesson for this week, and probably for the coming few weeks at least until I get into the flow of it.  


I am excited that this program is going to work for both 3.5 year old Luke and (almost) 2 year old Lilah at the same time.  It will expose them to the Bible most importantly, and show them what the Bible words mean in their lives.  Also, it will introduce Lilah to letters, numbers, and colors.  This part will be a review for Luke, but the sight words and (pre-)writing practice will be great for him!  I love that they can both participate and that I can tweak it so that they both get what they need out of it.


Right now (today actually) Carisa just finished bundling up all the files for RRSP into 2 files including some bonus members' only materials.  




If you don't want to download lots of individual links, you can purchase a membership (a one-time fee) for $10 to be able to download the 2 zip files with all the extras.  If you are a member of her site already, or join now (it's $15), then you can download the members' only RRSP files for a limited time for $8.  Since I feel like I live on her site already, I went ahead and joined her site today and then also purchased the RRSP membership since it contained combined files of all that needed to be printed/laminated, and that alone will save me lots of time, materials, and money as I prepare future lessons.  I am always amazed by what she comes up with and I feel like my money couldn't be going to a better place!


So, that is RRSP in a nutshell.  It really seems like it's going to be great for us and I'm so glad to have found it.  I will definitely post more about it as we get further into the program.


If you like this post, be sure to follow our fun 
You can also:
This post may contain affiliate links.